Profile
Profile Overview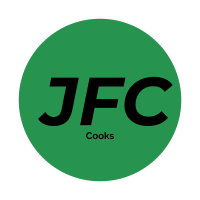 Welcome to
Jobs for Cooks
Full time private chef
County Laois. Exact address to be confirmed.
Title

Full time private chef

Employer

Omna Ltd

A friendly, busy couple is looking for a high quality private chef with at least 3 years experience to work full time in their home, planning and preparing relaxed meals for the family and more formal and elaborate meals when entertaining guests.

Working hours will be flexible and will often include weekend work but will never exceed 5 days a week. There will be quiet times when the owners are not in residence and busier times when they are there, particularly, when entertaining. The successful candidate will be expected to adapt accordingly.

Candidates should be:

Confident and independent with a passion for producing food in an artisanal way, using fresh seasonal produce to produce exceptional dishes.

Organised and a clear communicator - you will take full responsibility for sourcing all stock including the best local produce.

Interested in contributing to development of extensive organic, vegetable gardens.

Able to take one's own initiative and think on feet when necessary, work well under pressure, prioritise tasks and anticipate what needs to be done.

Willing and eager to learn and develop new skills.

Able to maintain kitchen and food preparation areas in hygienic manner to the highest health and safety standards.

Be driven, reliable, utterly discreet and respectful of principals' privacy.

Requirements:

Non-smoker, with a full, clean driving licence.

References from previous employers will be required

Accommodation is available also.

Qualifications Requested

Evidence of professional training required.

Salary expectation

Competitive salary based on experience with generous benefits, paid monthly.

Starting Date

Mid July.