Profile
Profile Overview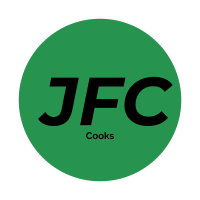 Welcome to
Jobs for Cooks
Are you Looking for a cook?
We have been helping employers get great cooks for over 15 years. We have successfully found Head Chefs for Hotels, Private Chefs for Families, Chalet Girls and Boys for Ski Resorts all over the world. Maybe we can help you too.
How much does it cost to post an ad with JobsForCooks.com?

A Job Posting costs

€70

(including VAT). The posting is for one month. When you post a job, you will be emailed a discount code along with your confirmation email, that will give you 20% off another job posted in the next year.

Who sees the jobs.

Past students of the Ballymaloe Cookery School come and visit this website to see what sort of positions are currently available. As well as these students, the Cookery School website gets a large number of visits from people all over the world who have an interest in good food and good ingredients.

The Ballymaloe Cookery School jobs page displays the latest positions available on Jobs for Cooks.

Is Jobs for Cooks a recruitment agency?

Jobs for Cooks is not a recruitment agency. Once you have placed a job with us and it is up on our website, prospective employees can contact you directly, this makes it quicker, easier and

cheaper

for you and prospective employees.

Is your website secure?

All traffic to and from our website is done via our secure website using a TLS certificate from letsencrypt.com. We take your payment through Stripe, one of the internets most trusted payment gateways.

Are there any Terms and Conditions

Jobs for Cooks reserves the right to make minor edits to any job posting for any reason but usually for readability. Jobs for Cooks also reserves the right to refuse to publish any advert or remove an advert that has been posted for any reason we feel sufficient. A full refund will be provided in this instance.
Some Feedback
"Many thanks, it has been a very successful recruitment process" - Robert Williams -

"I received ten applications from an interesting range of candidates all but one would have been suitable. We cannot thank you enough for creating and administering the website, and for your courtesy. Good friends across the sea! " - Ann Stranahan -

"I have had an excellent response from the ad on your website and am most impressed."
Susan Hoffman -

"I have been very impressed with the response I have got from posting my vacancies on your website." - Isaac Allen -

"We've had a brilliant response to our advert for a cook in Corfu and have now recruited someone. Many thanks and we'll be using you again." - Charlotte Macdonald,

" Thanks for your help.I got a number of excellent candidates and have made a selection and look forward to the food!" - John Kelly,