Profile
Profile Overview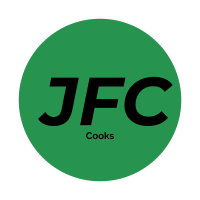 Welcome to
Jobs for Cooks
All London Jobs
We are seeking a creative and passionate cook to join our busy delicatessen kitchen and work alongside the Head Chef. Finns is a long-established gourmet food shop...
4 Elystan Street, London, SW3 3NS.
We are currently hiring for commis chef and chef de partie roles in the kitchen at Spring Restaurant based in Somerset House, London. Commis chefs work closely with...
Spring Restaurant, Somerset House, London , WC2R 1LA
We are so excited to be recruiting full-time chefs for our lovely production kitchen in SW London. We are a catering & picnic company, loved...
12a Ravensbury terrace, SW18 4RL
Welcome to redesigned and improved Jobsforcooks.com. This is just the begining. We will be adding lots of new features to make it easier to find a cook and find a job.

Thanks for using Jobs for Cooks.

"Thanks for your help. I got a number of excellent candidates and have made a selection and look forward to the food!"