Profile
Profile Overview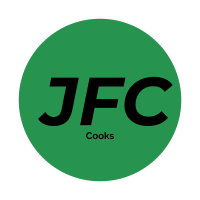 Welcome to
Jobs for Cooks
All Remote Jobs
Staff for the Doune Dining Room 2022 We are looking for cooks and front of house staff to join our team from mid-March till...
Doune, Knoydart. PH41 4PL
An exciting opportunity has arisen for a seasonal Chef to take on full responsibility for the cooking in this stunning property, Kinloch Lodge, Sutherland, Scotland. Kinloch...
Kinloch Lodge, Tongue, Sutherland, Scotland IV27 4YL
We're looking for two new members of our team here at Doune, for an exciting opportunity to work at our genuinely unique micro-hotel and dining...
Doune Dining Room and Stone Lodges, Doune, Knoydart
Welcome to redesigned and improved Jobsforcooks.com. This is just the begining. We will be adding lots of new features to make it easier to find a cook and find a job.

Thanks for using Jobs for Cooks.

"Thanks for your help. I got a number of excellent candidates and have made a selection and look forward to the food!"
Contact Us

info@jobsforcooks.com